A new ECOnomy
WLTP, OpRA… fleet finance specialist BCF Wessex reveals how emissions and renumeration legislative changes stand to affect tax, car financing and fleet decision-making.
What of WLTP?
For many years, emissions and fuel efficiency have been defined by NEDC (New European Driving Cycle), but now these statistics, which directly affect company car costs, will be dictated by WLTP (the Worldwide Harmonised Light Vehicle Test Procedure). From 1 September 2018, WLTP will apply to all new cars and, as a result, published emissions and fuel consumption figures will increase.
A recent cap hpi study, of more than 600 models and across all fuel types, shows a projected average increase of 10% in CO₂ emissions.
Revised emissions benchmarking
Petrol and hybrid
7.5 %
Diesel
12.5 %
Revised BIK and Class 1A NIC
For most diesels
5-8 %
Considered calculations
The tax impact of WLTP in itself may affect your fleet choices, but decision-making may be influenced further when recalculating predicted fuel costs, in light of the expected increase in official fuel consumption.
In the spring, Volvo helped fleets prepare when it became the first manufacturer to announce its new WLTP equivalent emissions. This means that Volvo already knows that models like the XC60 T8 Twin Engine hold their own under WLTP and so can enable you to work towards a greener fleet, despite the shifting landscape.
The XC60 T8 Twin Engine
Emissions up only 6% compared with up to a predicted 27.6% rise for some other plug-in hybrids
Monthly BIK tax for a higher rate taxpayer still only £318 in 2018/19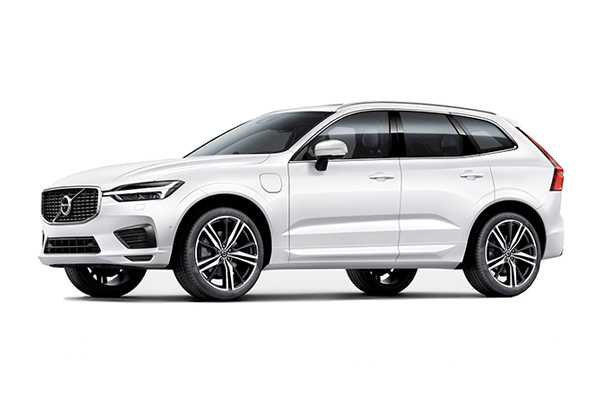 OpRA and other factors
Legislation governing Optional Remuneration Arrangements (OpRA), introduced in 2017, has changed the landscape for both salary sacrifice and cash allowances.
So, together, WLTP and OpRA are having a marked impact on the perception of the company car. This is amplified with additional factors to consider:
Diesel supplement increased to 4%
Increase in diesel VED.
Annual increases to BIK
The cumulative effect of new government legislation and tax rises is fuelling a diversification of fleet funding, with the launch of numerous Personal Contract Hire (PCH) affinity schemes and a resurgence of interest in Employee Car Ownership (ECO) schemes.
This legislation is also driving the rise in production of greener plug-in hybrid vehicles – of which Volvo has already created an extensive range. The Twin Engine models were innovatively designed with a focus on fuel efficiency and the environment – making them the smarter choice for a fleet that values the planet as well as profit.
Discover how these changes might affect your fleet policy – call the Volvo Car Business Centre on 0345&nbsp600&nbsp4027
Published 15 October 2018