The future is electric
In keeping with its pioneering track record, Volvo was the first manufacturer to announce a plan to electrify all of its cars. But Volvo doesn't just have a long-term plan; earlier this year it launched mild hybrid versions of premium company car favourites the XC90 and XC60.
Some of the leading-edge technology that makes mild hybrid cars so fuel-efficient has also been used in plug-in hybrid electric vehicle (PHEV) models.
Dramatic reductions in fuel consumption and emissions
The new mild hybrid XC90 and XC60 models never need to be plugged into a charging point. The electric motor provides smooth and fuel-efficient engine assistance when accelerating, and when the brakes are used, advanced kinetic energy recovery technology recharges the battery.
This means the fuel consumption of XC90 and XC60 mild hybrids is up to 15% less than their fuel-only counterparts, with a corresponding reduction in emissions.
Mild hybrid technology and government legislation
The government's drive towards a greener Britain features a number of points directly relevant to business fleet managers and company car drivers. These include:
Reducing the tax relief available via capital allowances
Reducing the threshold for the lease rental restriction
Increasing the diesel supplement for company cars to 4%
Increasing VED for cars powered solely by diesel
Annual increases to BIK
The good news is that anyone choosing a new ultra-low emission Volvo, such as the V90 or S90 Twin Engine PHEV, can be confident they will pay the lowest rates of company car tax, with the added benefit of qualifying for 100% first year allowances. They will also be unaffected by the lease rental restriction.
By upgrading its Twin Engine models with the mild hybrid advanced kinetic energy recovery technology, Volvo has ensured that its PHEVs will offer consistently lower Whole Life Costs compared to similar cars produced by other major manufacturers.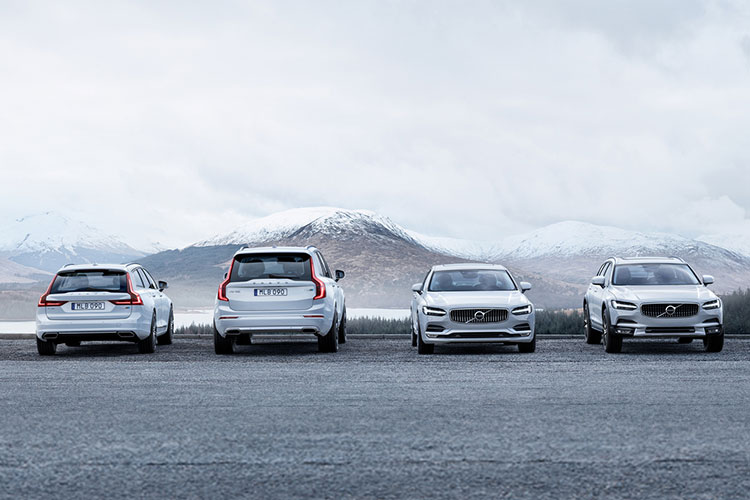 Great value Volvo plug-in hybrids for 2019/20*
| Model | P11d | CO₂ | BIK tax (40%) | Class 1A NIC |
| --- | --- | --- | --- | --- |
| V60 T8 R-Design Plus | £50,850 | 42 | £3,254 | £1,123 |
| S90 T8 R-Design Pro | £57,600 | 40 | £3,686 | £1,272 |
| V90 T8 R-Design Pro | £59,600 | 43 | £3,814 | £1,316 |
*Provisional figures.
2020/21**
Model
P11d
CO₂
BIK tax (40%)
Class 1A NIC
V60 T8 R-Design Plus
£50,850
42
£2,441
£842
S90 T8 R-Design Pro
£57,600
40
£2,765
£954
V90 T8 R-Design Pro
£59,600
43
£2,861
£987
**Assumes zero emissions range from 30 to 39 miles
So, while the majority of company car drivers will face another rise in company car tax in April 2020, Volvo PHEV drivers will actually see their company car tax fall.
With the multi-award-winning XC40 also due a plug-in hybrid upgrade, mild hybrid technology is moving Volvo closer to its goal of integrated electrification across its entire fleet.
And that's great news for the environment as well as for businesses seeking great value, cost-effective company cars.
Call the Volvo Car Business Centre on 0345&nbsp600&nbsp4027
Published 10 May 2019